Spice Up Your Life
My favorite uses of anaheim and serrano chiles.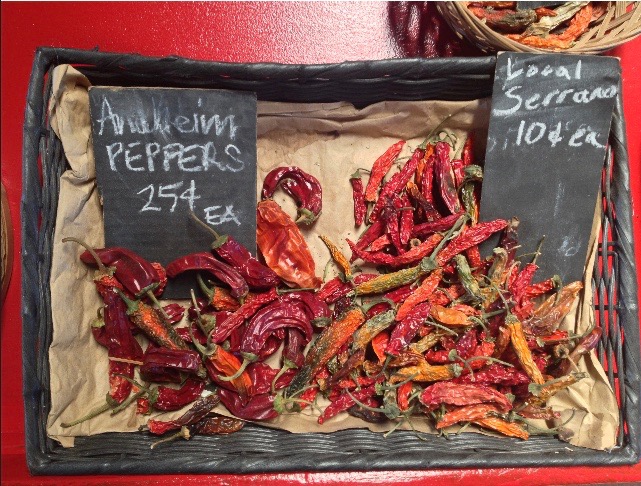 I captured this photo while exploring the beautiful town of Oak Glen, Just above Yucaipa. In a local shop sat these dried chiles along with other herb and spice options.
Since it has been gloomy, and a heat wave is on it's way to Southern California, I figured a delicious crock pot meal would be a perfect way to celebrate the final cool weather.
Chile Pepper Steak Roast served with brown (extra protein) or white rice makes an excellent dish for the family, or for meal prep through the week. I added half of a Serrano and an entire Anaheim chile to the pot for my spicy element. I removed them before serving, and the meal was delicious.